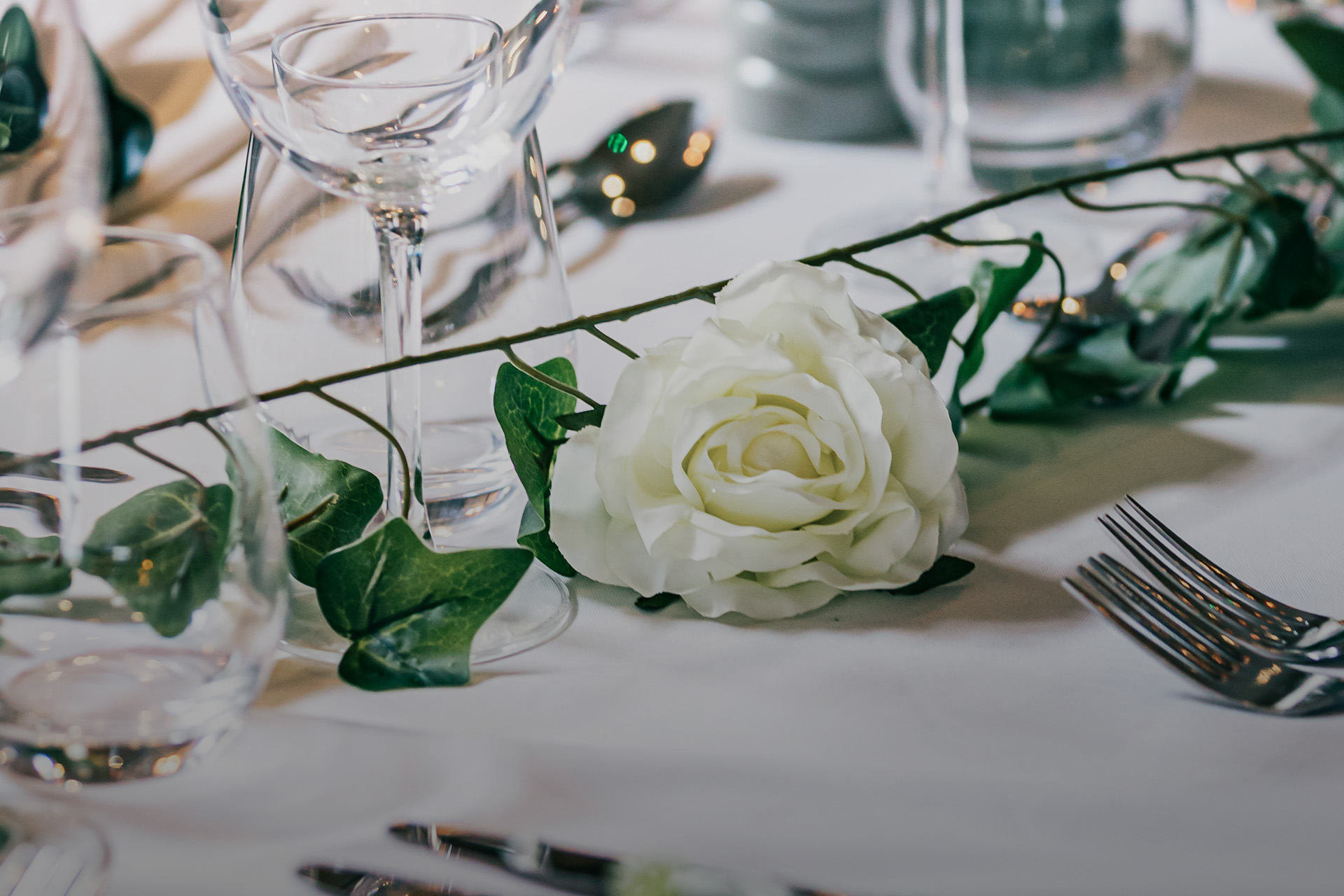 Weddings
A hidden gem in the historical City of London, located in the beautiful Abchurch Yard, The Vintry is a stunning contemporary venue tucked away from the hustle and bustle of the surrounding area.
Available for exclusive hire at weekends, this venue hosts a beautiful main bar with three semi private gorgeous secluded function rooms, all of which can be enjoyed for just you and your guests. Our venue can entertain up to 120 guests seated and 350 standing.
We have a large selection of food and drink packages available, starting for as little as £15 per person, with dining options ranging from buffets and canapes to set menus and a la carte. Fresh, seasonal British food with European twist, we offer a range of wedding packages to suit your wedding style.
Why book your wedding at The Vintry?
• Award winning, contemporary venue
• Area for champagne reception, pre-dinner drinks and dancing
• Bespoke wedding packages to suit any budget
• In-house catering and friendly team
• Licensed till 12am (extensions are available on request)
• Extensive wine list boasting over 160 varieties
• Dedicated Event Manager to bring your vision to life
Hire a live band or DJ, make a speech, decorate the space – and if you want to bring a birthday cake along, we'll hide it for you until the perfect moment.
Whatever it takes to make your big celebration extra special, just let us know and we'll do our best to make it happen. Our dedicated Events Manager is on hand throughout to ensure your wedding is perfect.
Simply get in touch with out friendly team to discuss holding your wedding at The Vintry.
Function rooms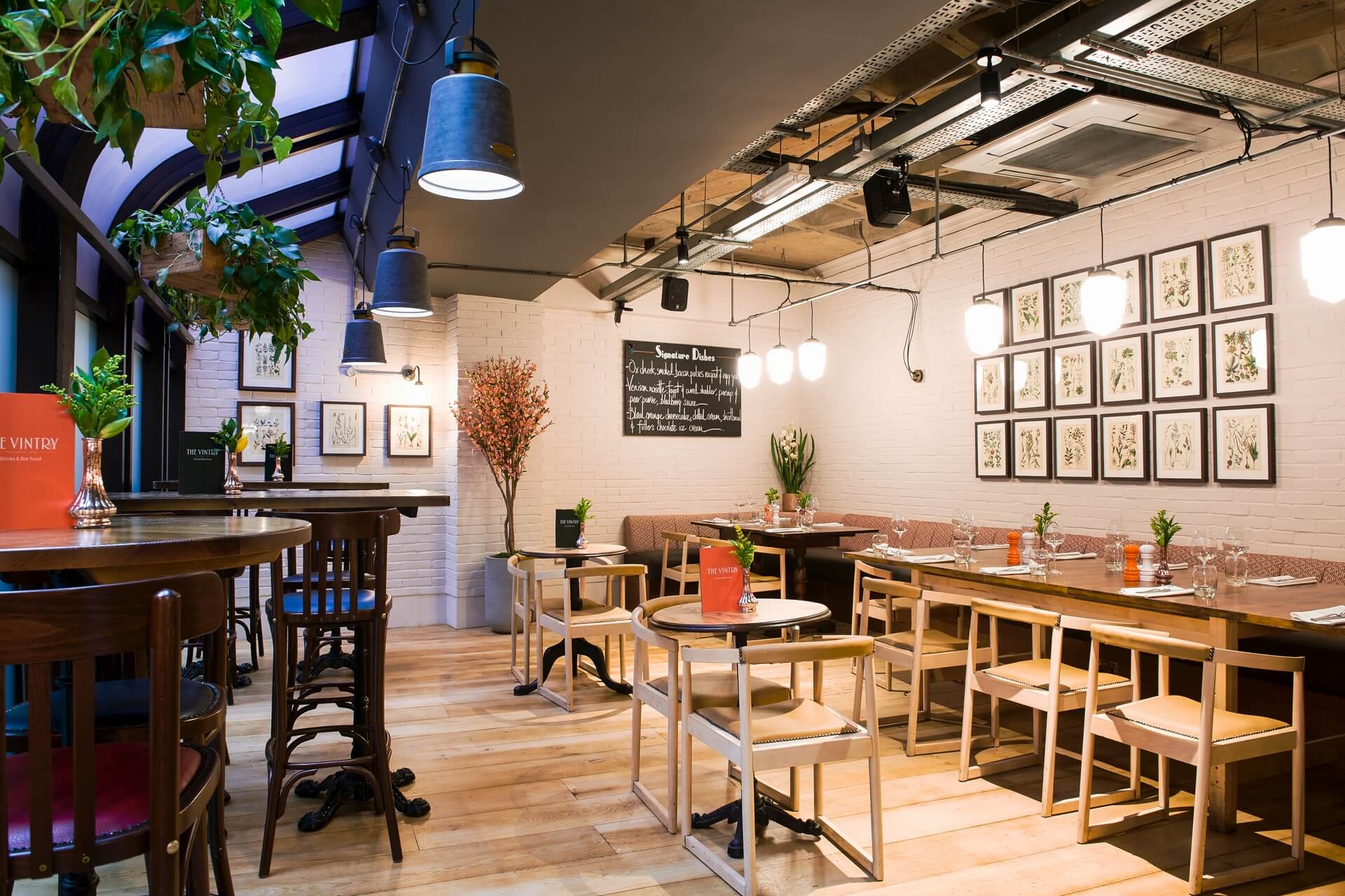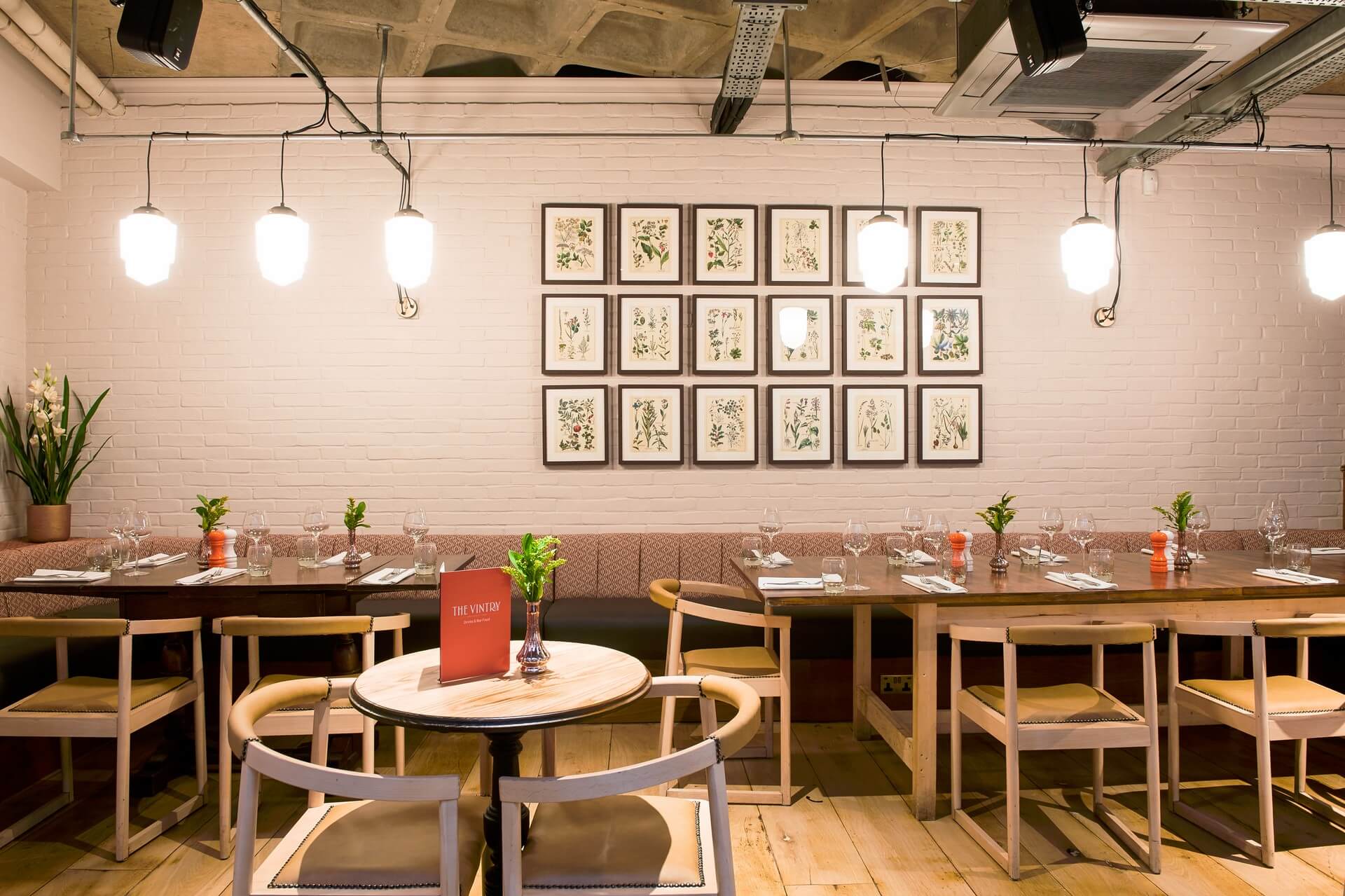 The Conservatory
A tranquil space with a standing capacity of 35 and spacious enough for dinner for up to 20 people, this is one of our most sought after areas for a quiet lunch.
Max Seated

- 25

Max Standing

- 40

Natural Light
Business Meetings
Celebrations
Corporate Events
Max Seated

- 25

Max Standing

- 40

Natural Light
Business Meetings
Celebrations
Corporate Events
Private Dining
Banquet Round
Conference
UShape
Banquet
25
Conference
25
U-Shaped
25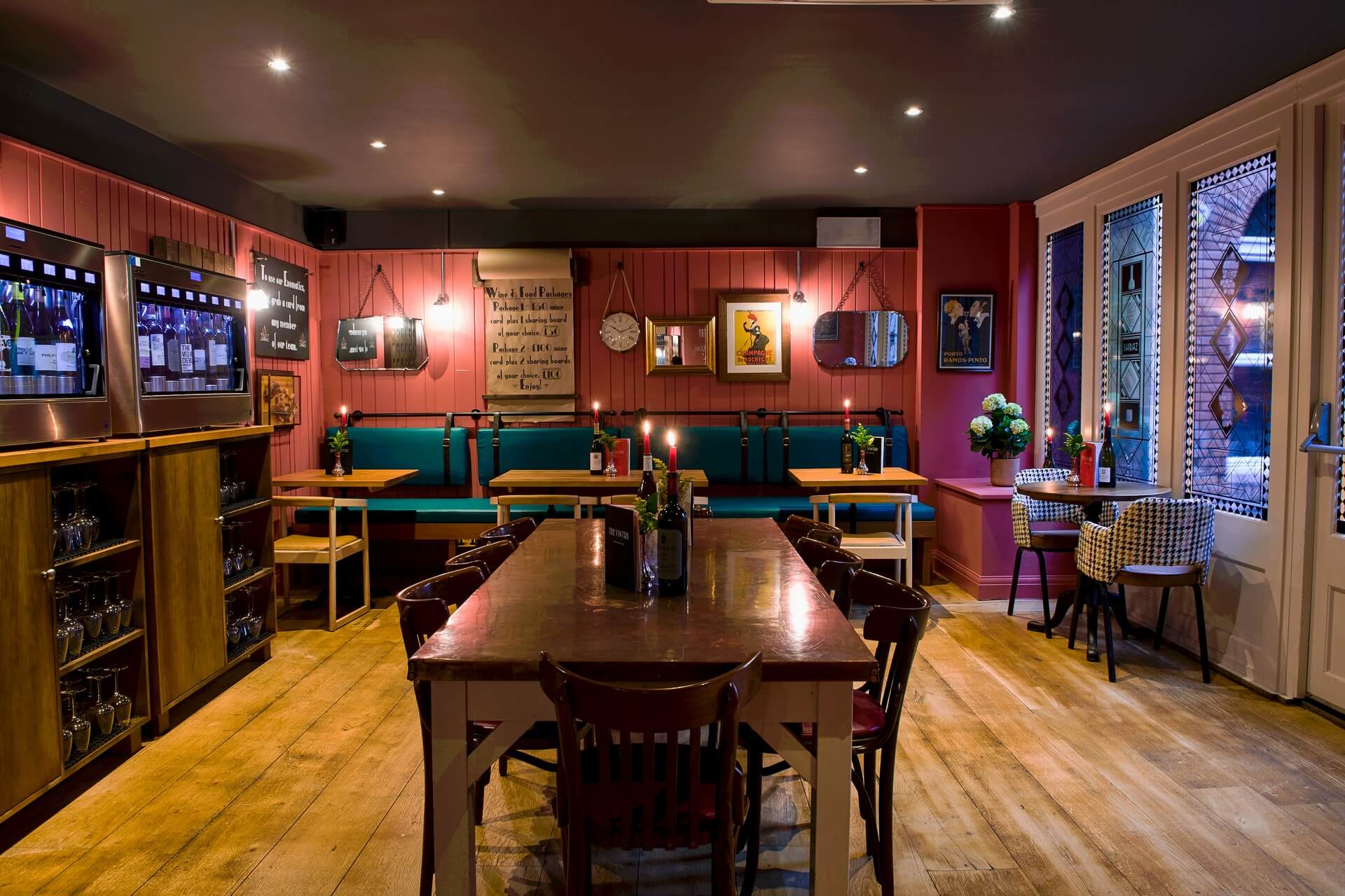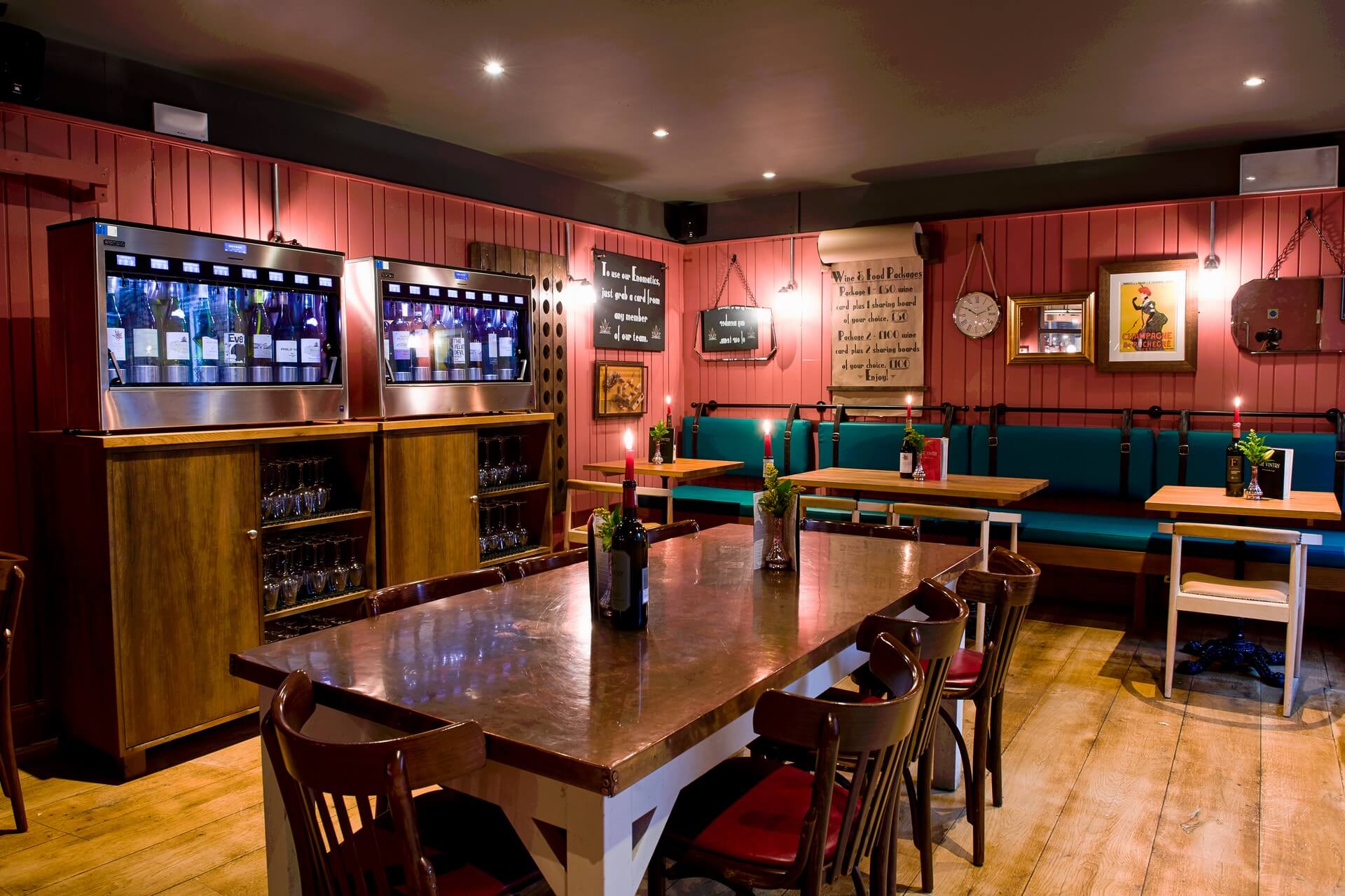 The Wine Room
With 40-50 guests easily accommodated standing or 32 guests for dining, this area is definitely a favourite.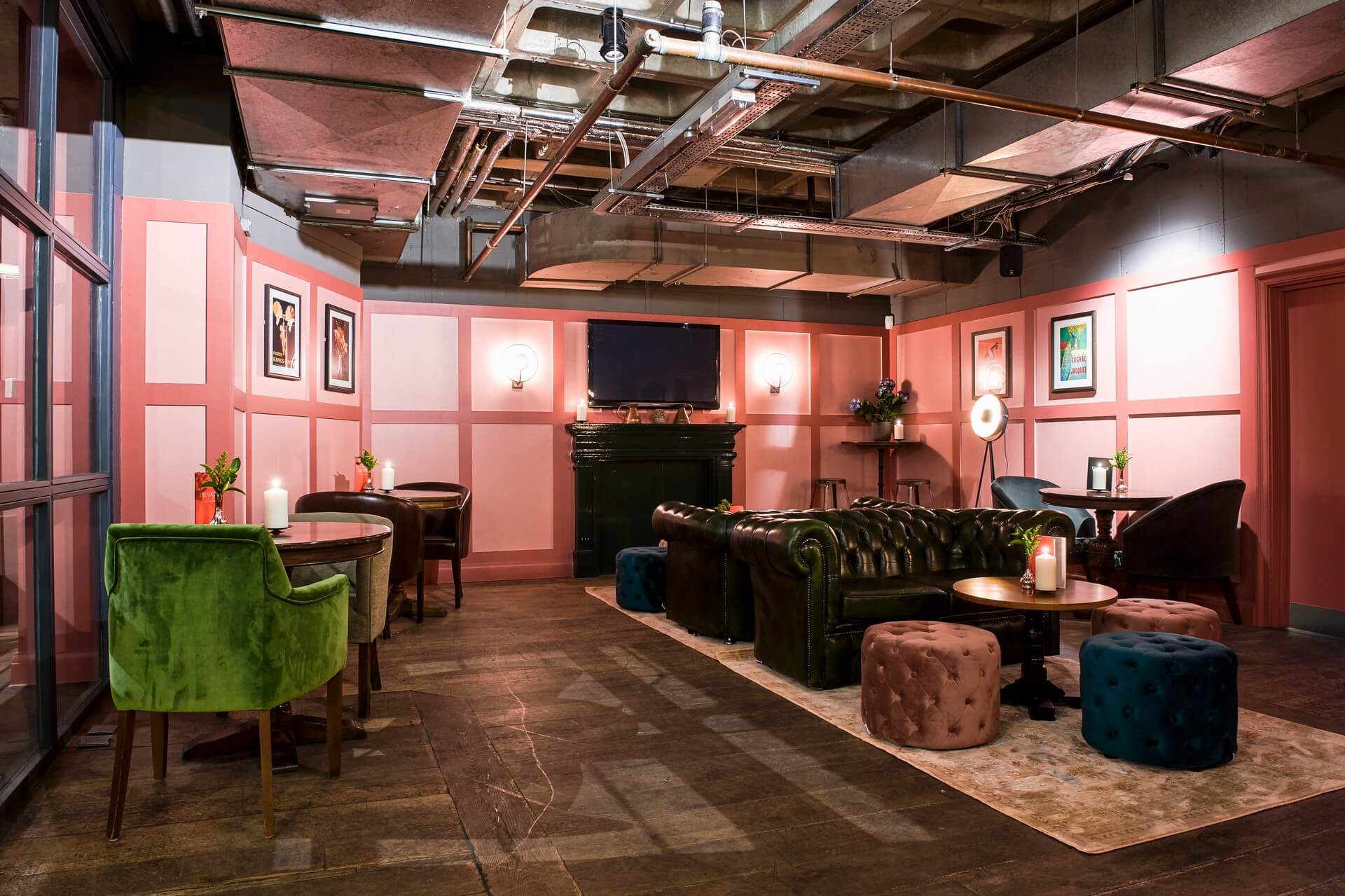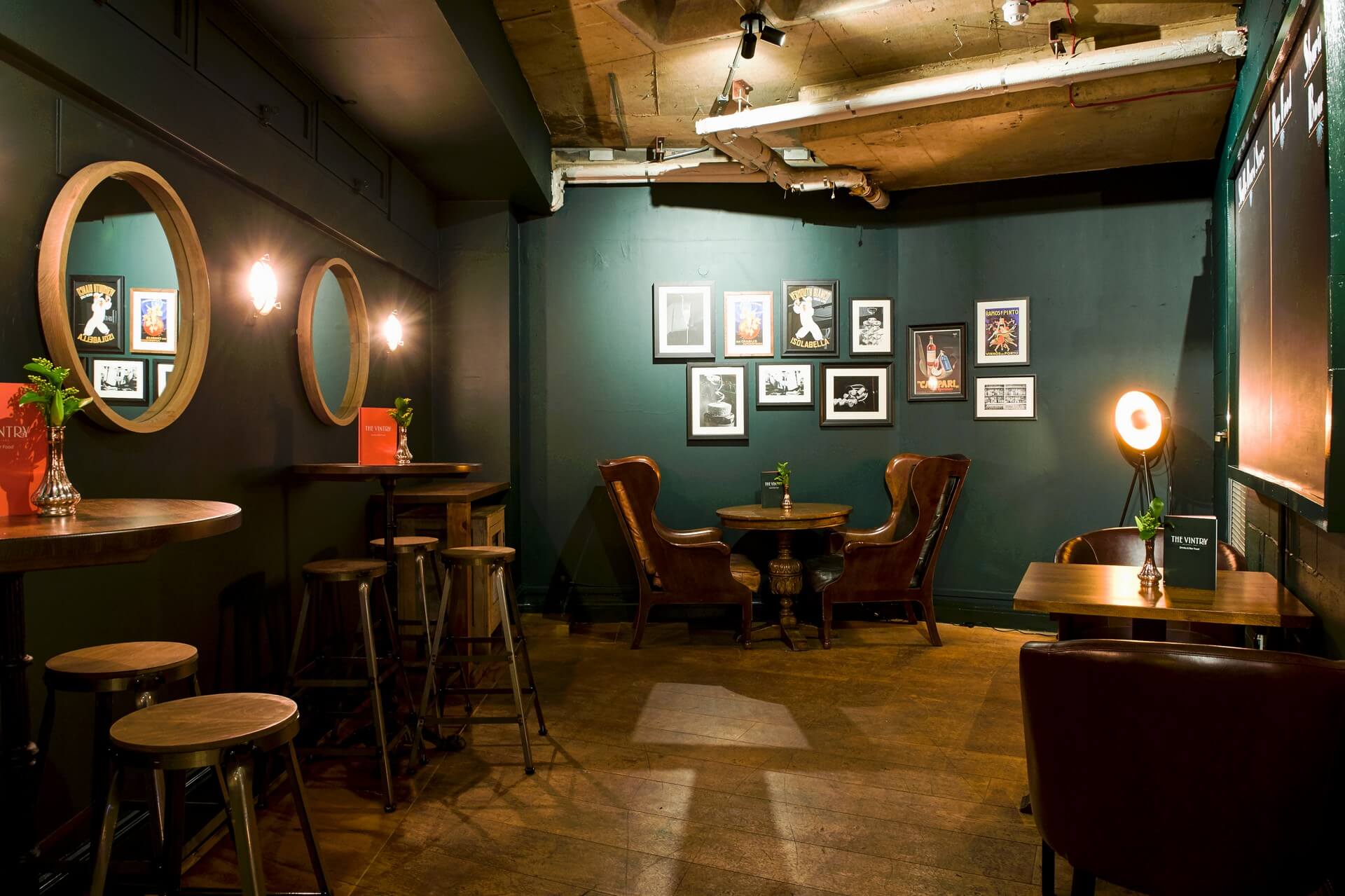 Wine Cellar
Our largest and most versatile space, the Wine Cellar is the perfect place for larger group functions.
With the ability to accommodate anywhere from 60-120 guests or 65 for dinner, this room has played host to quizzes, corporate tasting events, meetings and engagement parties.
The Wine Cellar, equipped with a wall mounted flat screen TV, and exclusive use of a fully stocked and staffed bar is the perfect place to host any work do. And our enomatic machine allows us to offer some of The Vintry's finest wines by the glass, meaning we can cater to esoteric tastes at affordable prices.
Audio
Computer
Conference Facilities
Internet
Private Bar
Screen
Audio
Computer
Conference Facilities
Internet
Private Bar
Screen
Max Seated

- 70

Max Standing

- 120

Min Spend
Wheelchair Accessible
Business Meetings
Celebrations
Corporate Events
Private Dining
Weddings
Banquet Round
Classroom
Conference
Theatre
UShape
U-Shaped
30
Banquet
1
Classroom
30
Conference
20
Theatre
40
U-Shaped
30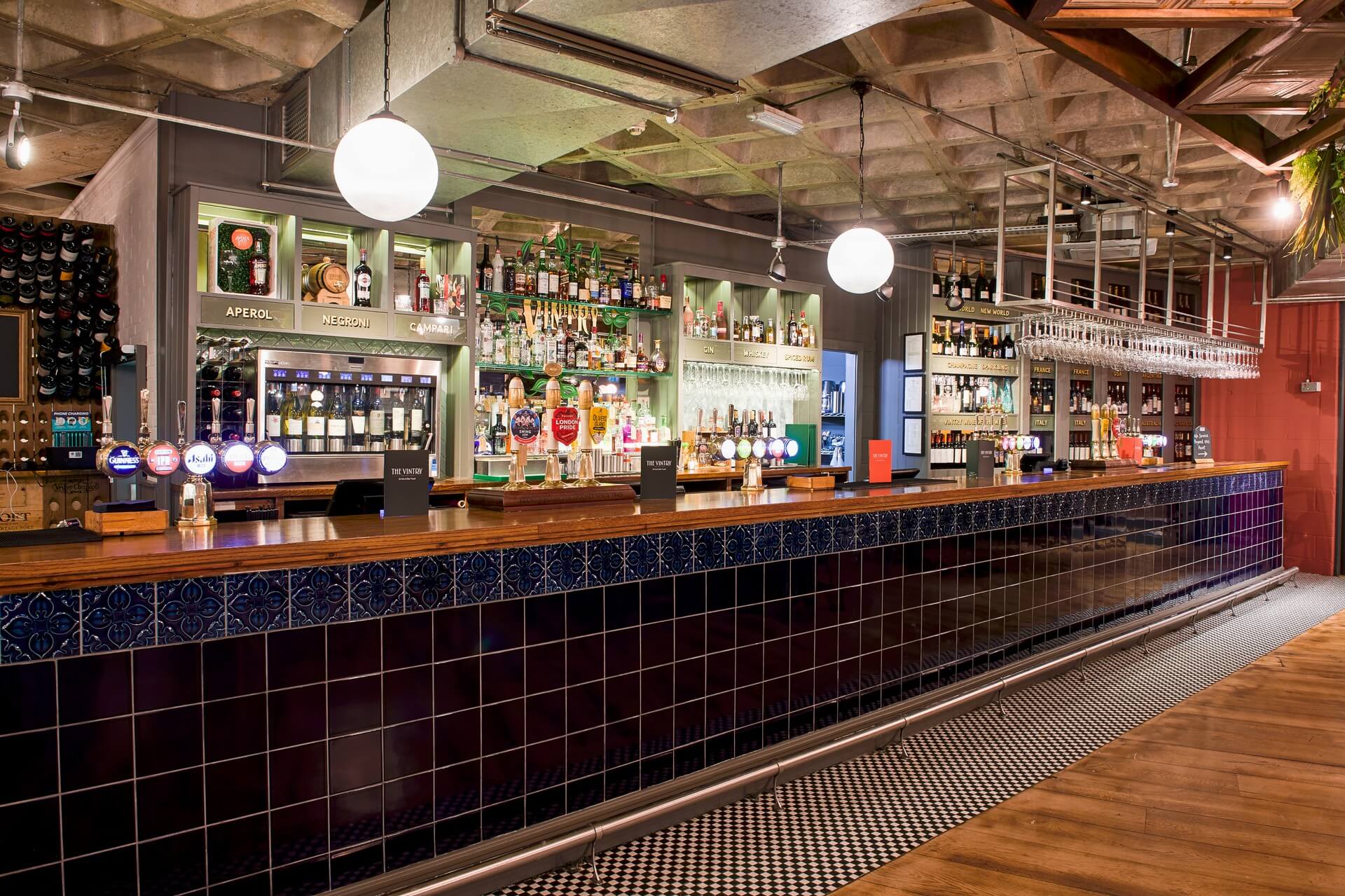 Whole Venue
Normally closed to the public on weekends, The Vintry can be all yours for the night. Available for your exclusive use, it's one of the best private-hire venues in the City of London – ideal for wedding receptions, big birthday parties, or indeed any other large occasion.
To make your private celebrations extra special, our experienced chefs can create a menu just for you - from an informal fork-buffet to a full five-course dinner.
To start planning your big night at The Vintry, please enquire online today or give us a call.
Audio
Internet
Screen
Max Seated

- 230

Max Standing

- 450

Min Spend
Audio
Internet
Screen
Max Seated

- 230

Max Standing

- 450

Min Spend
Natural Light
Wheelchair Accessible
Celebrations
Corporate Events
Weddings
Banquet Round
Banquet
230